Introduction to the World's Largest Shopping Malls
Shopping malls have become a global phenomenon, providing a one-stop destination for all our retail needs. However, some malls take this concept to a whole new level, boasting immense sizes that can leave visitors in awe. In this article, we will explore the world's largest shopping malls, each offering a unique shopping experience that goes beyond just retail therapy. From extravagant entertainment options to luxurious dining experiences, these malls redefine the traditional notion of shopping.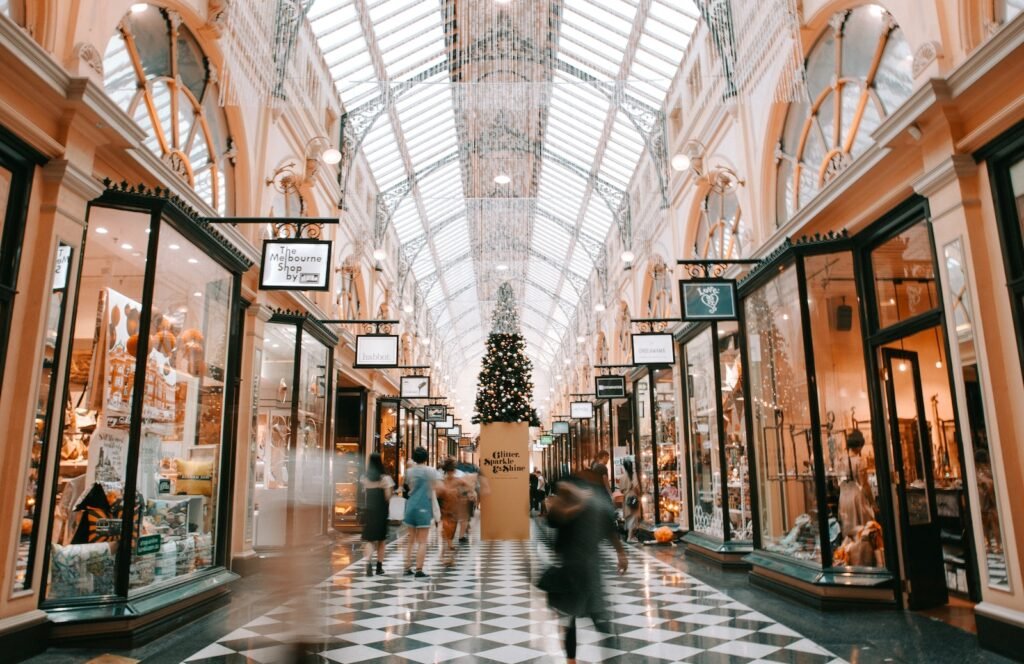 Mall of America: An Extravaganza of Retail Delights 
Located in Bloomington, Minnesota, the Mall of America is an iconic shopping destination that offers an unrivaled experience. Spanning a colossal 2.8 million square feet, this mega mall features over 500 stores, including renowned brands and exclusive boutiques. Besides shopping, visitors can enjoy thrilling indoor amusement parks, such as Nickelodeon Universe and SEA LIFE Minnesota Aquarium. The Mall of America truly lives up to its reputation as one of the world's largest shopping malls.
The Dubai Mall: A Shopper's Paradise in the Desert 
In the heart of Dubai lies The Dubai Mall, a world-class shopping destination that embodies luxury and opulence. Covering an astonishing 3.77 million square feet, it houses over 1,300 retail outlets that cater to every whim and desire. Apart from high-end fashion brands and designer boutiques, the mall also boasts a magnificent indoor waterfall, an Olympic-sized ice rink, and the renowned Dubai Aquarium & Underwater Zoo. The Dubai Mall offers an unforgettable shopping experience in a setting that epitomizes grandeur.
West Edmonton Mall: Endless Shopping and Entertainment 
West Edmonton Mall in Alberta, Canada, stands as a testament to the idea that bigger is better. With a total area of 5.3 million square feet, it encompasses not only an extensive selection of stores but also an array of entertainment options. Visitors can enjoy the world's largest indoor amusement park, a bustling waterpark, an ice palace, and even a miniature golf course. West Edmonton Mall truly offers a complete experience, blending shopping with endless entertainment possibilities for all ages.
SM City North EDSA: Asia's Biggest Retail Haven 
SM City North EDSA, located in Quezon City, Philippines, holds the distinction of being the largest shopping mall in Asia. Covering an impressive 4.5 million square feet, it showcases an extensive range of stores, ranging from local brands to international labels. Beyond shopping, this mall offers a multitude of attractions, including a 16-screen cinema, an indoor ice skating rink, and a sky garden. With its sheer size and diverse offerings, SM City North EDSA has become a prime destination for shopaholics throughout Asia.
Iran Mall: The Grandeur of Shopping in Tehran 
Iran Mall, situated in Tehran, Iran, is a testament to the country's grand vision for luxury and retail. Spanning a staggering 4.8 million square feet, it is a symbol of Iran's growing economic power. This mall boasts an impressive range of high-end fashion brands, exquisite dining options, and a vast entertainment complex. It also features a luxurious hotel, art galleries, and even a helipad. The Iran Mall represents Tehran's emergence as a global retail hub, catering to the desires of its affluent residents and international visitors.
New Century Global Center: A Marvel in Chengdu
Located in Chengdu, China, the New Century Global Center is a marvel of modern architecture and design. With a massive area of 18.9 million square feet, it holds the title of the world's largest standalone structure. The mall showcases an impressive variety of stores, ranging from international brands to local boutiques. In addition to its shopping offerings, visitors can enjoy a massive water park, a skating rink, an IMAX theater, and even a faux Mediterranean village. The New Century Global Center combines shopping, entertainment, and architectural splendor to create an unforgettable experience.
Istanbul Cevahir: Turkey's Iconic Shopping Destination
Istanbul Cevahir, situated in Istanbul, Turkey, is not only one of the largest malls in the world but also an architectural marvel. Covering a vast area of 3.47 million square feet, it features a stunning glass roof that bathes the mall in natural light. This shopping haven offers an extensive array of stores, including international fashion brands, electronics, and jewelry. Istanbul Cevahir also includes a cinema complex, a bowling alley, and numerous dining options, making it a popular destination for locals and tourists alike.
CentralWorld: Bangkok's Vibrant Retail Hub 
Located in the heart of Bangkok, Thailand, CentralWorld is a vibrant retail hub that attracts millions of visitors annually. With a total area of 3.22 million square feet, it ranks among the largest malls in Southeast Asia. CentralWorld houses an impressive collection of high-end fashion brands, renowned department stores, and local boutiques. The mall also hosts various cultural events, concerts, and exhibitions throughout the year. CentralWorld truly embodies the vivacious spirit of Bangkok, offering an exciting mix of shopping and entertainment under one roof.
South China Mall: Exploring Asia's Ghostly Shopping Giant
South China Mall, located in Dongguan, China, holds the distinction of being the largest mall in the world by total area. Covering a staggering 7.1 million square feet, this colossal structure is often referred to as a "ghost mall" due to its low occupancy rate. Despite its relative emptiness, South China Mall still offers a fascinating glimpse into the grandeur of its original vision. It features replicas of famous landmarks, such as the Arc de Triomphe and the Taj Mahal, alongside a variety of stores and entertainment options. South China Mall serves as a reminder that size alone does not guarantee success in the competitive world of retail.
These world's largest shopping malls represent the epitome of extravagant shopping experiences. From the Mall of America's plethora of retail delights to South China Mall's ghostly grandeur, each mall offers a unique journey into the world of retail therapy. Whether you're seeking luxury brands, thrilling entertainment, or simply a vibrant atmosphere, these shopping destinations have something for everyone. So, if you have a passion for shopping and a love for grand-scale experiences, don't miss the opportunity to explore these retail wonders around the world.