Discover South Korea's Must-See Tourist Gems: Top 10 Attractions
South Korea is a country that seamlessly combines its rich history and culture with modern advancements, making it a must-visit destination for travelers from around the world. From vibrant cities to breathtaking natural wonders, South Korea has something for everyone. In this article, we will explore the top 10 attractions that should be on every visitor's itinerary when exploring this fascinating country.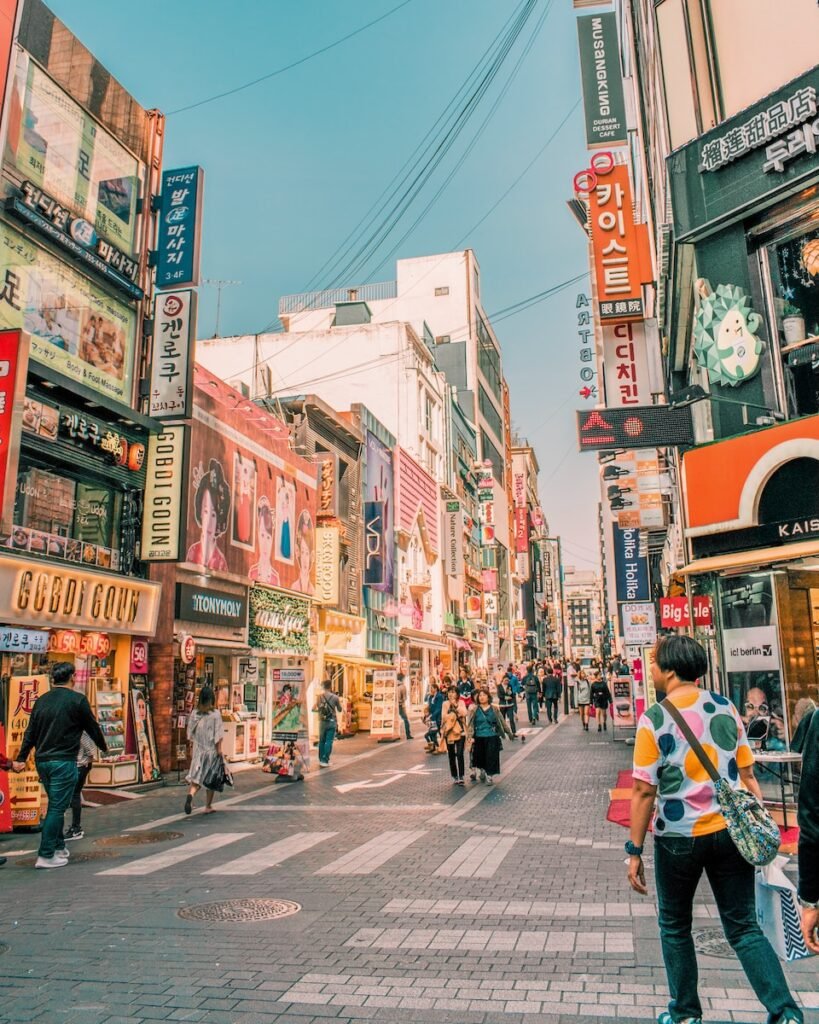 1. Seoul: Vibrant Heart of South Korea
Seoul, the capital city of South Korea, is a bustling metropolis that offers a unique blend of old and new. With its modern skyscrapers standing alongside ancient palaces and temples, Seoul showcases the country's rich history and thriving contemporary culture. Must-visit attractions include Gyeongbokgung Palace, where visitors can witness the changing of the guard ceremony, and the iconic N Seoul Tower, which offers breathtaking panoramic views of the city.
2. Jeju Island: Paradise for Nature Lovers
Located off the southern coast of South Korea, Jeju Island is a paradise for nature lovers. Boasting stunning landscapes, including volcanic craters, waterfalls, and pristine beaches, this UNESCO World Heritage Site offers a tranquil escape from the bustling cities. Visitors can explore the Seongsan Ilchulbong Peak, hike along the breathtaking Jeju Olle Trail, or relax on the picturesque beaches of Jungmun.
3. Gyeongju: Ancient Capital of the Silla Kingdom
Known as the "Museum Without Walls," Gyeongju is a city that served as the capital of the Silla Kingdom for almost 1000 years. This ancient city is filled with historical treasures, including UNESCO World Heritage Sites like Bulguksa Temple and Seokguram Grotto. Visitors can also explore the royal tombs at Tumuli Park and immerse themselves in the rich cultural heritage of this fascinating city.
4. Busan: Coastal City of Culture and Beaches
Situated on the southeastern coast of South Korea, Busan is a vibrant city that offers a perfect blend of urban charm and natural beauty. Its stunning beaches, such as Haeundae and Gwangalli, attract beachgoers and water sports enthusiasts from around the country. Busan is also home to cultural landmarks like the colorful Gamcheon Culture Village and the bustling Jagalchi Fish Market.
5. DMZ: Explore the Historic Border Zone
For history buffs and those interested in geopolitics, a visit to the Demilitarized Zone (DMZ) is a must. This heavily fortified border zone between North and South Korea offers a unique opportunity to witness the tension and division that still exists on the Korean Peninsula. Visitors can take guided tours to explore the 3rd Infiltration Tunnel, the Joint Security Area (JSA), and the Dora Observatory to catch a glimpse of North Korea.
6. Palace of Gyeongbokgung: Icon of Korean Heritage
Gyeongbokgung Palace, located in the heart of Seoul, is a captivating symbol of South Korea's rich cultural heritage. This grand palace, originally built in 1395, was once the main royal residence of the Joseon Dynasty. Visitors can witness the royal guard changing ceremony, explore the numerous pavilions and halls, and immerse themselves in the majesty of Korean architecture and history.
7. Bukchon Hanok Village: Step Back in Time
Nestled between Gyeongbokgung Palace and Changdeokgung Palace, Bukchon Hanok Village is a traditional neighborhood that offers a glimpse into the past. This well-preserved area is filled with traditional Korean hanok houses, where visitors can experience the charm of traditional Korean architecture and culture. Meandering through the narrow alleyways, visitors can also find galleries, tea houses, and cultural centers that showcase traditional arts and crafts.
8. Seoraksan National Park: Majestic Mountain Beauty
Seoraksan National Park, located in the eastern part of South Korea, is a paradise for nature enthusiasts and hikers. This awe-inspiring mountain range, with its jagged peaks and lush forests, offers breathtaking views and an abundance of hiking trails for all skill levels. The park is also home to Buddhist temples, including the famous Sinheungsa Temple, where visitors can experience tranquility amidst the stunning natural surroundings.
9. Haeundae Beach: Sun, Sand, and Spectacular Views
Haeundae Beach, located in the city of Busan, is one of South Korea's most popular and vibrant beaches. With its pristine white sand, crystal-clear waters, and stunning skyline backdrop, Haeundae Beach offers the perfect setting for a day of relaxation and fun in the sun. The beach is lined with cafes, restaurants, and shops, making it a lively and energetic destination for both locals and tourists.
10. Jeonju Hanok Village: Experience Authentic Korea
Jeonju Hanok Village is a must-visit destination for those seeking an authentic Korean experience. Located in the city of Jeonju, this well-preserved village is filled with traditional hanok houses and offers a glimpse into the daily life of the locals. Visitors can explore traditional craft shops, taste delicious local cuisine, and even try on traditional hanbok clothing for a truly immersive experience in Korean culture.
South Korea's Must-See Tourist Gems
South Korea's top 10 attractions offer a diverse range of experiences that cater to all interests. Whether you're a history enthusiast, a nature lover, or simply seeking to immerse yourself in Korean culture, these destinations have something for everyone. From the vibrant city of Seoul to the tranquil beauty of Jeju Island, each location showcases the unique charm and beauty of South Korea. So, pack your bags and get ready to explore this fascinating country and discover its must-see tourist gems.