Exploring the Greatest Baseball Players Ever
Baseball, often referred to as America's pastime, has seen countless talented players grace the diamond throughout its long and storied history. From power hitters to dominant pitchers, the sport has seen its fair share of legends. In this article, we delve into the definitive list of the top 10 baseball players of all time, highlighting their remarkable achievements and lasting impact on the game.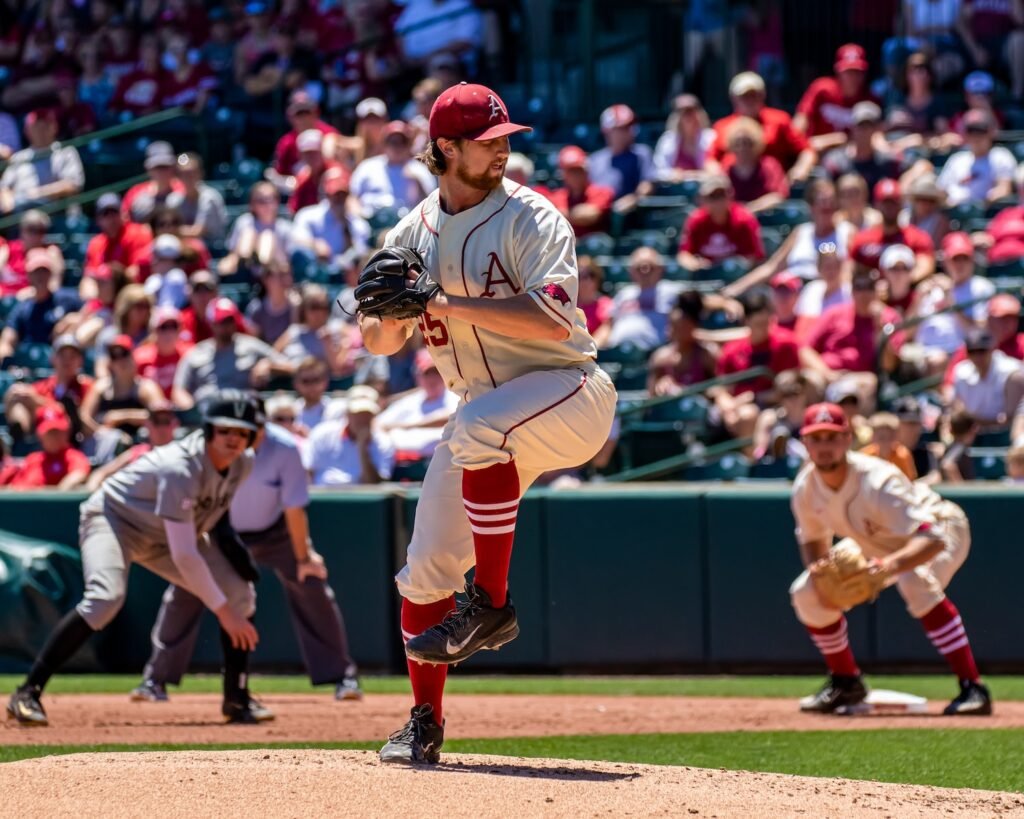 1. Babe Ruth: Unmatched Power and Legendary Impact
Babe Ruth, often hailed as the greatest baseball player of all time, revolutionized the game with his unparalleled power and charismatic personality. Known as the Sultan of Swat, Ruth's mammoth home runs redefined the concept of power hitting. In addition to his astounding 714 career home runs, Ruth won four World Series titles, cementing his status as a true icon of the sport.
2. Willie Mays: The Complete Package of Skill and Style
Willie Mays, often referred to as the "Say Hey Kid," possessed an extraordinary blend of athleticism, skill, and style. Mays was a five-tool player, excelling in hitting for average, power, speed, fielding, and throwing. His iconic over-the-shoulder catch in the 1954 World Series remains one of the most memorable moments in baseball history. With 660 home runs and 12 Gold Glove Awards, Mays is undeniably one of the greatest all-around players to ever grace the game.
3. Hank Aaron: Consistency and Home Run Dominance
Hank Aaron, one of the most consistent hitters in baseball history, set numerous records during his illustrious career. Most notably, Aaron broke Babe Ruth's long-standing career home run record, finishing with an astounding total of 755 home runs. His ability to consistently hit for both power and average, combined with his longevity, solidified Aaron's place among the game's elite.
4. Ted Williams: The Splendid Hitter and Pure Baseball Genius
Ted Williams, also known as the "Splendid Splinter," was a pure hitter with an unrivaled understanding of the game. Williams was the last player to boast a .400 batting average in a single season, achieving this remarkable feat in 1941. With 521 career home runs and a career batting average of .344, Williams left an indelible mark as one of the greatest hitters to ever step foot on a baseball field.
5. Jackie Robinson: Breaking Barriers and Changing the Game
Jackie Robinson's impact on baseball transcended the sport itself. As the first African-American player to break the color barrier in Major League Baseball, Robinson faced immense adversity and discrimination. However, his exceptional talent and character allowed him to excel, earning him the respect and admiration of fans and players alike. Robinson's legacy as a trailblazer and his impact on civil rights continue to inspire generations.
6. Cy Young: Unparalleled Pitching Records and Enduring Legacy
Cy Young, the namesake of the prestigious Cy Young Award, was an exceptionally dominant pitcher during the early years of baseball. Young holds the record for the most career wins with an astonishing 511 victories. His durability and longevity on the mound were unparalleled, pitching over 7,000 innings throughout his career. Young's records and achievements remain legendary, solidifying his place as one of the greatest pitchers of all time.
7. Stan Musial: A Model of Consistency and Versatility
Stan Musial, known as "Stan the Man," was the epitome of consistency and versatility. Musial amassed an impressive 3,630 hits, including 475 home runs, while maintaining a career batting average of .331. His ability to excel at both hitting for power and average made him one of the most feared batters of his era. Musial's unwavering consistency throughout his career secured his position as one of the game's all-time greats.
8. Ty Cobb: Mastering the Art of Hitting and Base Stealing
Ty Cobb, often regarded as the greatest hitter of all time, was a ferocious competitor known for his aggressive playing style. With a career batting average of .366, Cobb dominated the game during the early 20th century. In addition to his exceptional hitting prowess, Cobb was an extraordinary base stealer, holding the record for the most stolen bases for nearly 50 years. Cobb's tenacity and skill set him apart as one of the most influential players in baseball history.
9. Mickey Mantle: Power, Speed, and a True Yankee Icon
Mickey Mantle, a true icon of the New York Yankees, combined explosive power with exceptional speed. Mantle blasted 536 home runs during his career, often hitting them with prodigious distances. His ability to hit for both power and average, along with his speed on the basepaths, made him a formidable force. Mantle's impact on the game, both on and off the field, solidifies his place among the greatest players to ever don a baseball uniform.
10. Roberto Clemente: Unmatched Fielding and Humanitarian Legacy
Roberto Clemente, known for his exceptional fielding skills and tireless humanitarian efforts, left an indelible mark on baseball and society as a whole. Clemente won an impressive 12 Gold Glove Awards for his outstanding defense in right field. Off the field, he dedicated himself to helping those in need, particularly in his native Puerto Rico. Tragically, Clemente's life was cut short in a plane crash while delivering aid to earthquake victims. His legacy as an outstanding player and compassionate human being remains an inspiration to this day.
Celebrating Baseball's Finest 
As fans of the game, we are privileged to have witnessed the remarkable talents and contributions of these top 10 baseball players of all time. Their impact on the sport is immeasurable, and their achievements continue to inspire generations of players and fans alike. These players exemplify the essence of baseball and have undoubtedly earned their place among the greatest to ever step foot on the diamond.