The World of Radio Apps
In today's digital age, radio has evolved beyond traditional FM/AM receivers to include a vast array of radio apps that offer endless listening pleasure. Whether you're a music enthusiast, a news junkie, or a podcast lover, there is a radio app out there to cater to your specific tastes. These apps provide access to thousands of stations, personalized recommendations, and curated content, all conveniently accessible on your smartphone or tablet. In this article, we will explore the best 10 radio apps that will revolutionize your listening experience.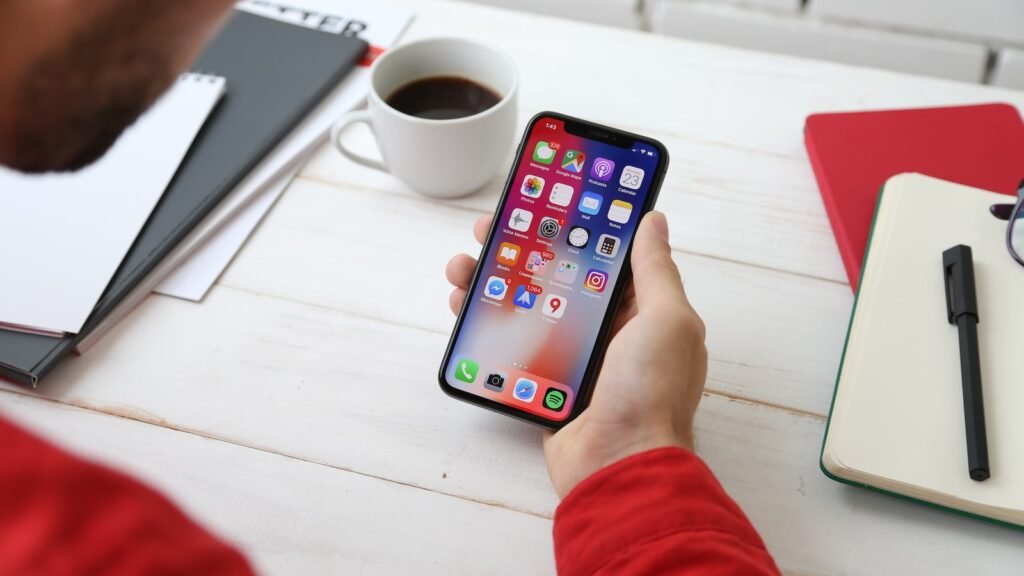 1. TuneIn Radio: Explore Thousands of Stations
TuneIn Radio is a popular radio app that grants you access to an extensive range of stations from all over the world. With over 100,000 live radio stations and millions of podcasts, you can explore various genres, including music, news, sports, and talk shows. TuneIn also offers premium features, such as live NFL, MLB, and NBA coverage, making it a go-to app for sports enthusiasts.
2. iHeartRadio: Customize Your Listening Experience
iHeartRadio stands out for its customization options, allowing users to create their own personalized stations based on their favorite artists, songs, or genres. It offers a vast library of over 850 radio stations across the United States, encompassing a diverse range of music genres, talk shows, and podcasts. iHeartRadio's unique feature, "My Favorites Radio," curates a personalized station based on your listening history, ensuring an enjoyable and tailored experience.
3. Pandora: Personalized Radio Made Easy
Pandora is renowned for its personalized radio experience. By analyzing your music preferences, Pandora creates custom stations that align with your taste. You can fine-tune your stations further by providing feedback on the songs you like or dislike. Pandora also offers a premium subscription that provides ad-free listening, unlimited skips, and offline listening.
4. Spotify: Beyond Music, a Radio Hub for All
While primarily known as a music streaming platform, Spotify also offers an impressive array of radio features. With Spotify Radio, you can enjoy endless streaming based on your favorite artists, songs, or playlists. Additionally, Spotify's vast podcast library ensures you can find and follow your favorite shows seamlessly.
5. SiriusXM: Premium Radio on the Go
SiriusXM is a premium radio service that provides access to over 300 channels, including music, sports, news, and talk shows. With its vast selection of exclusive content and live events coverage, SiriusXM is a top choice for those seeking a high-quality and diverse radio experience. The app allows you to stream your favorite channels on-the-go, ensuring you never miss a beat.
6. Radio Garden: Listen to Global Radio Stations
Radio Garden takes a unique approach to radio by allowing users to explore stations from around the world on an interactive globe. Simply spin the globe, and you'll discover a diverse range of stations, each representing a different region or country. This app is perfect for those who want to immerse themselves in global radio culture and explore different musical styles and languages.
7. Audible: Dive into Audiobooks and Podcasts
Audible is a well-known platform for audiobooks, but it also offers a wide selection of podcasts. With its extensive library and user-friendly interface, Audible makes it easy to dive into captivating audio content. Whether you're a fan of true crime, self-help, or comedy, Audible has something for everyone.
8. Stitcher: Discover the Best Podcasts Out There
Stitcher is a podcast-centric app that boasts an impressive collection of podcasts from various genres. With its user-friendly interface and curated playlists, Stitcher makes it easy to discover new shows and stay up-to-date with your favorites. The app also allows you to download episodes for offline listening, making it perfect for long commutes or flights.
9. RadioPublic: Curated Podcasts for Every Taste
RadioPublic is a fantastic app for podcast enthusiasts who love discovering new content. With its extensive collection of curated playlists and recommendations, it ensures you never run out of engaging podcasts. RadioPublic also supports independent creators, making it a great platform to find unique and diverse shows.
10. Radio FM: Local and International Stations at Your Fingertips
Radio FM is a straightforward app that allows you to access local and international radio stations effortlessly. With a user-friendly interface and a wide range of genres to choose from, it provides a seamless listening experience. Radio FM also offers the option to save your favorite stations for quick access, ensuring you never miss a beat.
With the multitude of radio apps available today, the possibilities for endless listening pleasure are truly limitless. Whether you're in the mood for music, news, sports, or podcasts, these 10 radio apps offer a world of entertainment at your fingertips. From personalized recommendations to global radio stations, there is something for everyone's taste. So, why wait? Dive into the world of radio apps and discover a whole new way to enjoy your favorite content.