A Tourist's Guide to Canada's Must-Visit Spots
Canada, known for its breathtaking landscapes, rich history, and vibrant culture, offers a plethora of must-visit tourist spots that will leave every traveler in awe. From the majestic beauty of the Canadian Rockies to the historic charm of Old Quebec City, there is something for everyone in this vast and diverse country. In this guide, we will take you on a journey through Canada's top 10 must-visit tourist spots, showcasing the unique experiences each destination has to offer.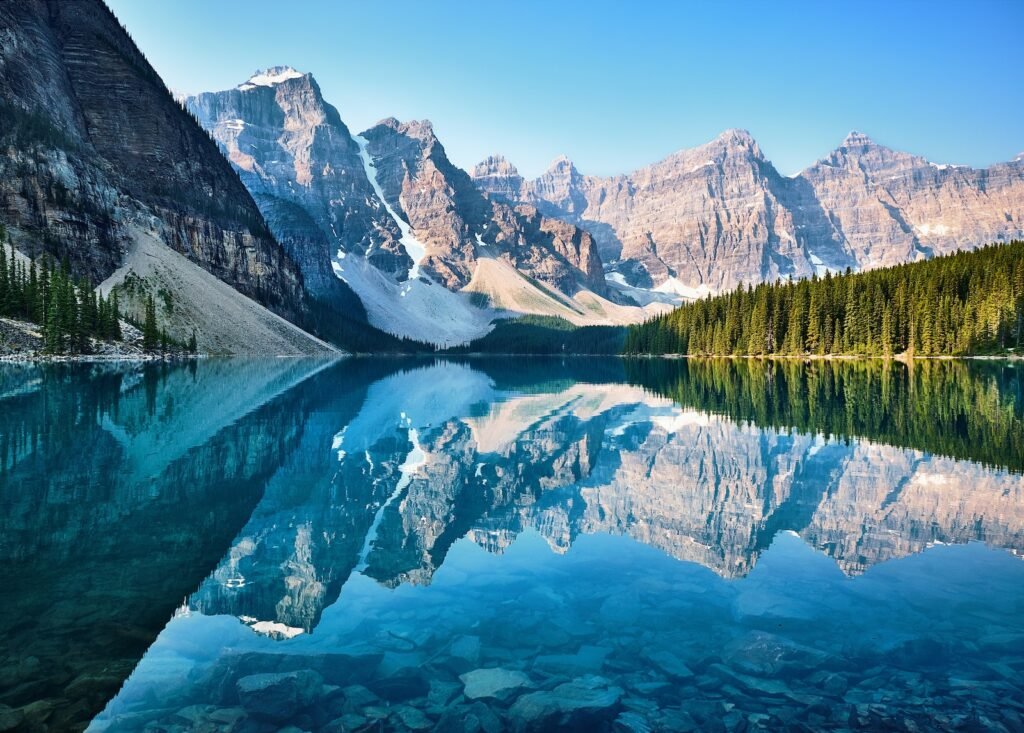 1. Majestic Beauty: Explore the Canadian Rockies
When it comes to natural beauty, the Canadian Rockies are hard to beat. Stretching across Alberta and British Columbia, this mountain range is a paradise for outdoor enthusiasts and nature lovers alike. With towering peaks, crystal-clear lakes, and pristine wilderness, the Canadian Rockies offer endless opportunities for hiking, wildlife spotting, and breathtaking photography. Don't miss the iconic Lake Louise, Moraine Lake, and the Icefields Parkway, where you can witness stunning glaciers and turquoise lakes.
2. Historic Charm: Discover Old Quebec City
Step back in time and immerse yourself in the historic charm of Old Quebec City. As the only fortified city in North America, it feels like stepping into a European town with its cobblestone streets, charming architecture, and centuries-old buildings. Explore the UNESCO World Heritage Site of Old Quebec, visit the iconic Chateau Frontenac, and stroll along the lively streets of Quartier Petit Champlain. Don't forget to try some authentic French cuisine and indulge in Quebec's vibrant cultural scene.
3. Urban Oasis: Wander Through Toronto's Distillery District
Located in the heart of Toronto, the Distillery District is a vibrant and historic neighborhood that boasts a unique blend of Victorian-era architecture, art galleries, shops, and restaurants. Once a thriving distillery complex, this pedestrian-only area has been beautifully restored and transformed into an urban oasis. Wander through its cobblestone streets, explore its galleries, and enjoy a cup of coffee in one of its charming cafes. The Distillery District is also known for hosting various cultural events and festivals throughout the year.
4. Natural Wonder: Witness the Power of Niagara Falls
Niagara Falls, one of the world's most famous natural wonders, attracts millions of visitors each year. Straddling the border between Canada and the United States, these awe-inspiring waterfalls are a sight to behold. Feel the mist on your face as you take a boat tour, or experience the falls from above on a helicopter ride. The nearby Niagara-on-the-Lake offers quaint charm with its picturesque vineyards, historic sites, and charming shops.
5. Cultural Hub: Immerse Yourself in Vancouver's Diversity
Vancouver, a vibrant and culturally diverse city, offers a perfect blend of urban living and stunning natural beauty. Take a stroll along the iconic seawall, explore Stanley Park, and enjoy the breathtaking views of the mountains and the ocean. Immerse yourself in the city's multicultural neighborhoods such as Chinatown and Little Italy, where you can savor delicious cuisine and experience the diverse cultures that call Vancouver home. Don't miss visiting Granville Island, a vibrant public market that offers a wide range of food, arts, and crafts.
6. Coastal Gem: Experience the Magic of Peggy's Cove
Located in Nova Scotia, Peggy's Cove is a picturesque coastal village known for its rugged beauty and iconic lighthouse. Explore the stunning granite rock formations, walk along the charming fishing village, and capture the breathtaking views of the Atlantic Ocean. Don't forget to try some fresh seafood and immerse yourself in the local maritime culture. Whether you're a photographer or simply seeking a tranquil escape, Peggy's Cove is a must-visit destination.
7. Lush Wilderness: Hike in Banff National Park
Nestled in the heart of the Canadian Rockies, Banff National Park is a paradise for outdoor enthusiasts and adventurers. With its vast wilderness, towering mountains, and turquoise lakes, this national park offers endless opportunities for hiking, camping, wildlife spotting, and scenic drives. Explore the iconic Lake Louise, hike to the stunning Moraine Lake, and take a dip in the soothing Banff Upper Hot Springs. Don't forget to keep an eye out for wildlife, including bears, elk, and mountain goats.
8. Maritime History: Visit the Iconic Fortress of Louisbourg
Step back in time and experience Canada's rich maritime history at the iconic Fortress of Louisbourg in Nova Scotia. This reconstructed 18th-century French fortress offers a glimpse into life during the colonial era. Explore the fort's well-preserved buildings, engage with costumed interpreters, and learn about the struggles and triumphs of the people who lived here. Take part in interactive experiences, watch historical reenactments, and immerse yourself in the vibrant atmosphere of this living history museum.
9. Arctic Adventure: Embark on a Journey to Churchill
For a truly unique and unforgettable experience, head to Churchill, Manitoba, and embark on an Arctic adventure. Known as the "Polar Bear Capital of the World," Churchill offers incredible opportunities to observe these magnificent creatures in their natural habitat. Take a guided polar bear tour, go dog sledding, or witness the mesmerizing northern lights. Churchill is also home to beluga whales, making it a prime location for whale watching and snorkeling with these gentle giants.
10. Indigenous Heritage: Learn at the Museum of Anthropology
Located on the campus of the University of British Columbia in Vancouver, the Museum of Anthropology is a treasure trove of indigenous art, artifacts, and cultural heritage. Explore the museum's extensive collection of First Nations art, including totem poles, masks, and carvings. Learn about the rich traditions, history, and stories of Canada's indigenous peoples. The museum also offers educational programs, workshops, and exhibits that celebrate and promote indigenous cultures and heritage.
Canada's top 10 must-visit tourist spots offer a diverse range of experiences and showcase the country's natural beauty, rich history, and vibrant culture. Whether you're an adventure seeker, a history enthusiast, or a nature lover, Canada has something for everyone. From the majestic Canadian Rockies to the historic charm of Old Quebec City, each destination will leave you with unforgettable memories. So pack your bags and embark on a journey to discover the wonders of Canada.