What to watch? Are you in need of a new TV series to immerse yourself in? Look no further! We've compiled a comprehensive list of top TV movies and serials recommendations across various genres to cater to every taste and mood. Whether you're a fan of heart-pounding action thrillers or prefer heartwarming romances, there's something for everyone on this list. So grab your popcorn and get ready for some unforgettable binge-watching sessions!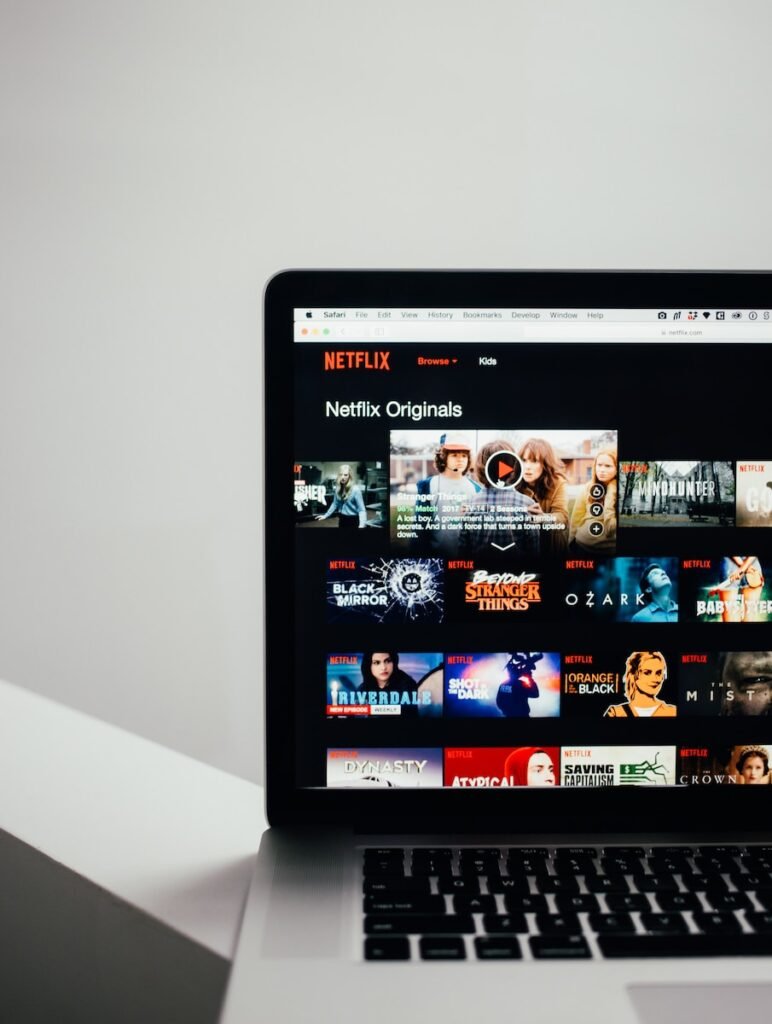 1. Action-Packed Thrillers: Must-See TV Series for Adrenaline Junkies
If you're an adrenaline junkie in search of non-stop excitement, action-packed thrillers are the way to go. From pulse-pounding car chases to high-stakes espionage, these TV series will keep you on the edge of your seat. Shows like "Breaking Bad" and "Narcos" are known for their intense storylines and gripping performances, while "24" and "Prison Break" will have you hooked with their relentless twists and turns.
2. Binge-worthy Dramas: Compelling Stories That Keep You Glued to the Screen
Dramas have a way of drawing us in with their emotionally charged storylines and complex characters. If you're looking for a TV series that will tug at your heartstrings, look no further. Shows like "This Is Us" and "Grey's Anatomy" have captivated audiences with their compelling narratives and powerful performances. For those seeking something a bit more intense, "Breaking Bad" and "The Crown" provide unparalleled drama and suspense.
3. Unforgettable Romances: Heartwarming Love Stories to Capture Your Heart
Sometimes, all we need is a good love story to warm our hearts and make us believe in the power of romance. From epic historical romances to modern-day tales of love, TV series in this genre have the ability to transport us to another world. If you're a fan of period dramas, "Pride and Prejudice" and "Downton Abbey" are must-watches. For a contemporary twist, "Friends" and "The Office" offer heartwarming romantic storylines amidst comedic moments.
4. Mind-Bending Mysteries: Intriguing TV Shows That Keep You Guessing
If you love a good mystery and enjoy piecing together clues, mind-bending mysteries are the perfect choice for you. These TV series are known for their intricate storylines and unexpected plot twists. From the enigmatic "Lost" to the gripping "Stranger Things," each episode leaves you wanting more. Sherlock" and "True Detective" are also highly recommended for their brilliant writing and captivating performances.
5. Side-Splitting Comedies: Laugh-Out-Loud Series That Bring Joy to Your Day
Laughter is the best medicine, and comedy TV series have the power to brighten up even the dullest of days. These shows will have you in stitches with their hilarious characters and witty dialogue. Friends" and "The Big Bang Theory" are timeless classics, while "Brooklyn Nine-Nine" and "Parks and Recreation" offer a fresh and modern take on comedy. Say goodbye to stress and hello to endless laughs!
6. Historical Epics: Immersive Period Dramas That Take You Back in Time
History comes to life in these immersive period dramas that transport viewers to different eras. From the opulence of "The Crown" to the grandeur of "Game of Thrones," these TV series are a feast for the eyes. Fans of historical accuracy and breathtaking costumes will be enthralled by "Downton Abbey" and "Outlander." Prepare to be swept away by the richness of these captivating stories.
7. Sci-Fi Spectacles: Futuristic TV Series That Push the Boundaries of Imagination
For those who crave futuristic worlds and mind-bending concepts, sci-fi TV series are an absolute must-watch. From the groundbreaking "Black Mirror" to the cult-favorite "Stranger Things," these shows push the boundaries of imagination. "The Expanse" and "Westworld" explore complex themes while delivering thrilling storylines. Get ready for mind-blowing adventures that will leave you questioning reality.
8. Gripping Crime Dramas: Captivating Shows Filled with Intrigue and Suspense
Crime dramas have a way of captivating audiences with their intricate plotlines and morally complex characters. From the gripping "Breaking Bad" to the thought-provoking "True Detective," these TV series delve into the darkest corners of the human psyche. "Mindhunter" and "The Wire" are also highly recommended for their realistic portrayal of crime and law enforcement. Prepare to be enthralled by the thrilling world of crime and justice.
9. Supernatural Tales: Spooky and Supernatural TV Series That Give You Chills
Do you enjoy being spooked and love the supernatural? If so, supernatural TV series will keep you entertained for hours. Shows like "Stranger Things" and "Supernatural" weave together thrilling storylines with elements of horror and mystery. "The Haunting of Hill House" and "Penny Dreadful" are also highly recommended for their chilling atmosphere and captivating performances. Brace yourself for a spine-tingling experience!
10. Inspiring Documentaries: Educational and Eye-Opening Stories That Inform and Entertain
If you prefer non-fiction and enjoy learning something new while being entertained, documentaries are the way to go. These TV series cover a wide range of topics, from nature and science to history and social issues. "Planet Earth" and "Our Planet" showcase the beauty of our planet, while "Making a Murderer" and "The Keepers" delve into real-life crime mysteries. Expand your horizons with these thought-provoking and informative stories.
With this list of top TV movies and serials recommendations, you're bound to find the perfect series to suit your tastes and preferences. Whether you're in the mood for heart-pounding action, heartwarming romances, or mind-bending mysteries, there's something on this list for everyone. So grab your remote, settle in, and get ready for an unforgettable binge-watching experience!